Alongside the certification activity, the GFC Chimica laboratory has always been active in the research and development of innovative products to offer to the market. GFC Chimica boasts numerous collaborations with universities and university research institutes.
These collaborations have led the company to share projects that have given rise to 5 PhDs, funded by GFC Chimica; the research work was carried out and carried out in university and company laboratories.
Along with the certification service, GFC Chimica's lab is focused on researching and devemoping innovative products to be launched in the market.
GFC Chimica strongly evaluates its many collaborations with universities and centers of research. These collaborations led the company to share projects creating 5 Ph.D.'s courses supported by GFC Chimica: the research was jointly brought on by in universities' and company's labs.
The company usually works for multinational groups – producers of paints and coatings – interested in the development of paints and building materials using innovative raw materials or having superior performances: GFC Chimica also assisted many customers – producers of raw materials for coatings – in the formulation of coatings based on their products.
From the paints for the building field up to special varnishes for the pipelines of oil extraction, GFC Chimica can provide up to date formulas for any necessity. Therefore, GFC Chimica is the ideal partner of paint producers because it offers the knowledge of a high level center of research and the technical and commercial skills to achieve immediate results on the market.
GFC Chimica can also offer the production of industrial batches of the products outcoming form the projects of research.
Very often, GFC Chimica is involved in important projects, funded by European Union, so being allowed to contact with other companies and centers of research.
Starting from the study of edible coatings for food preservation, up to the study of the toxicity of nanoparticles used in paints and varnishes, the experience of GFC Chimica is extended to many different fields of application.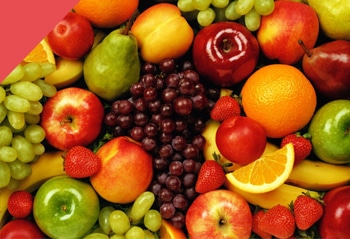 Funds: project cofunded by Italian Ministry of University and Research
In collaboration with: University Ferrara, Farmacy Faculty
Years: 2001-2004
The project was focused on the use of a multivitamin complex with anti-oxidant action developed by University of Ferrara. The aim of GFC Chimica has been to develop an edible coating (based on zein and kitosan) to support the multivitamin complex. The end goal was to apply such a coating on fresh fruit and vegetables to slow down their oxidation and therefore to preserve them for a short term without the need of plastic packaging. The coating has shown good properties on flowers too. The project was prized with the funds from Italian Ministry of university and Research.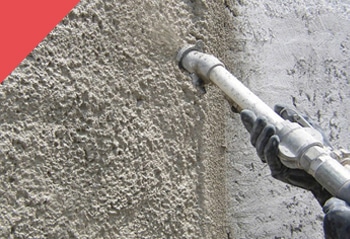 Funds: private company
Years: 2002-2005
The project was based on a multinational company's request. They are producers of precipitated calcium carbonate. They realized nanoparticles of such a material and some very interesting nanostructures. GFC Chimica was requested study the use of them in coatings and building materials. The outcome was the formulation of macroporose but super-resistant mortars, phono-adsorbing mortars and incredibly flexible stucco.
Funds: European Union, V° Frame Program
Years: 2003-2004
GFC Chimica has been involved as performer in the "Development of pigments modified with conductive polymers (CP-PROTECON)" project.
PHOTOCATALYTIC PAINTS WITHOUT CHILLING EFFECT
Funds: private company
Years: 2005-2006
GFC Chimica was requested – by a major Italin paint producer – to study how to get rid of the chalking problem they have while formulating exterior paints on photocatalytic titanium dioxide. GFC Chimica formulated a package of formulas of products skipping all the typical flaws of the photocatalytic based paints, chalking being the most dangerous one.
Funds: European Union VII° Frame Program
Years: 2009-2012
The project, led by French company CEA, was focused on the study of toxicity of nanoparticles commonly used in paints and coatings for the building field. On the one side universities of Leuven (Belgium), George Fournier (France), EMPA (Switzerland) and Ca' Foscari (Italy); on the other side Akzo Nobel, PPG and former Materis. GFC Chimica acted as connecting union between universities' labs and industrial producers, since it is a center of research and a producing company, therefore able to discuss with both these realities.
PROTECTIVE COATINGS FOR MACHINERY OF OIL DRILLING INDUSTRY
Funds: private company
Years: 2014 – on going
On request of a foreigner company, GFC Chimica has studied, developed and realized a special coating for the protection of oil extracting machines. These innovative coating must resist to extreme temperatures and pH levels.
USE OF EMULSIONS IN ARCHITECTURAL PAINTS
Funds: private company
Years: 2014 – on going
On a multinational company request, GFC Chimica is acting as consultant and certifying lab of resin emulsions to be used in architectural paints. The project requires to write formulas, the certification of the raw materials and the final paints based on these raw materials; and the comparison of the properties against the main benchmark available on the market.